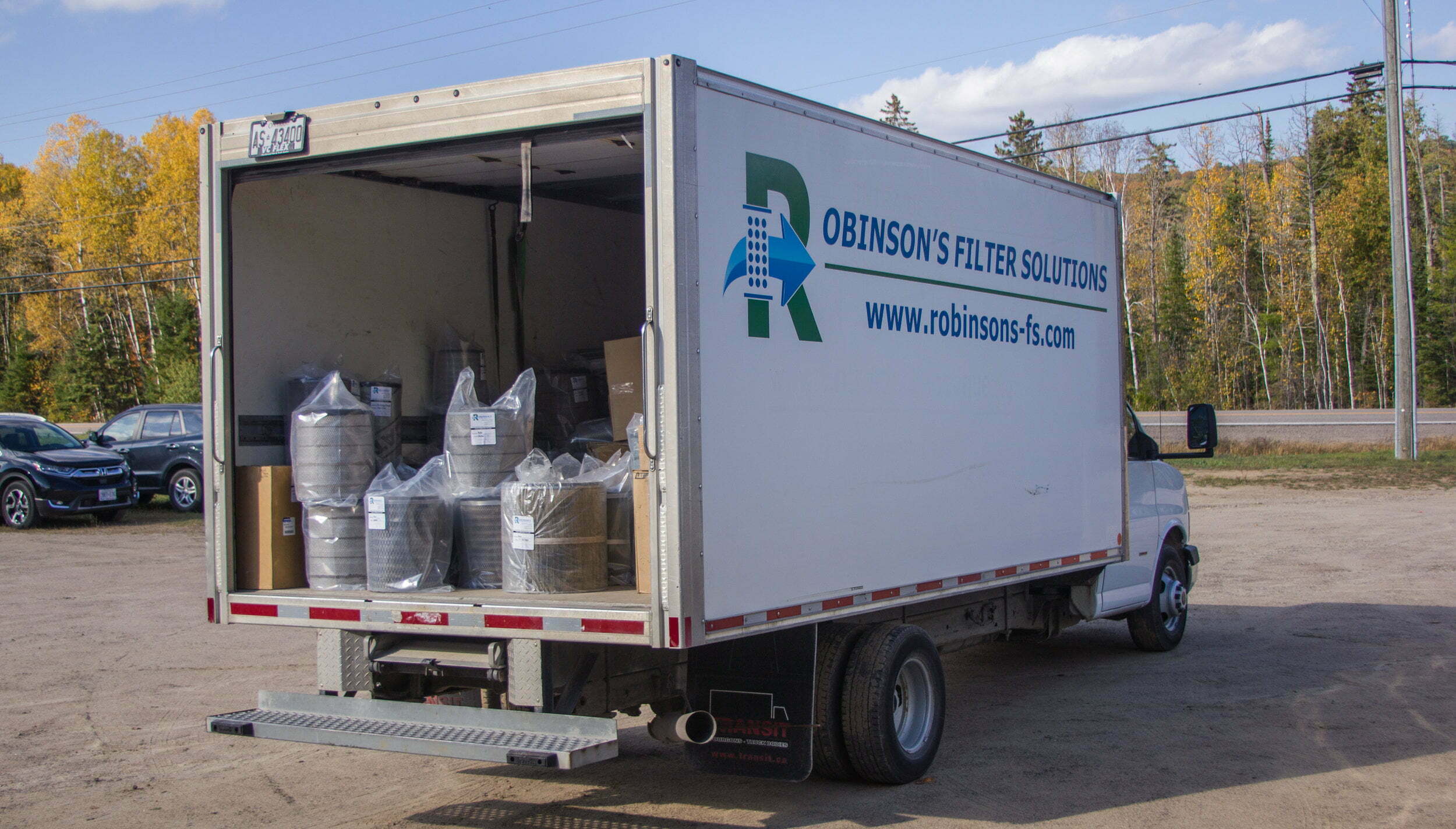 Industrial Air Filter Cleaning
Our cleaning process boasts an incredible 98% efficiency and allows industrial air filters to be cleaned upwards of 10 times. A third-party testing facility, Air Filter Testing Laboratories Inc, has done a thorough comparison showing the airflow behaviours of a new filter vs one cleaned 8 times. Below is some of the raw data concluded during this testing process.
PICKUP AND INVENTORY MANAGEMENT
Industrial air filters are collected from our clients via our fleet of transport vehicles. Upon delivery to our cleaning facility, filters are uniquely tagged and identified with a QR code allowing for quick processing and tracking in our facility.
HOW INDUSTRIAL AIR FILTERS ARE CLEANED
The key to our process is the McWINN™ air filter element dry cleaning machine, developed by the industry, for the industry.
"McWinn's patented dry cleaning process is 98% efficient, breathing longer life into your filters without compromising quality."
INSPECTION AND POLISHING
Once the industrial air filter has completed the cleaning process, it goes through rigorous inspection and polishing stages. During the inspection, the filter is subjected to pressure, air flow, and light bleed tests. It is at this point that a filter is either replaced or moves on to polishing.
PACKAGING AND DELIVERY
In the final stages the filter is identified, returned into its original box, and packaged for return to the client. The client is scheduled into our regular delivery and pickup routes, and is provided a work order showing the progress of the filter through the cleaning system.
---
Industrial Air Filter Cleaning
Effectiveness
| | NEW | CLEANED |
| --- | --- | --- |
| Air Flow Rate | 500 cfm | 500 cfm |
| Initial Resistance | .59 | .73 |
| Final Resistance | 4.00 | 4.00 |
| Dust Spot Efficiency | 41.8% | 52% |
| Atmospheric Dust Spot Efficiency | 97% | 98% |
| SAE Fine Dust Weight Arrestance | 100% | 100% |
| SAE Dust Holding Capacity | 5231 g | 5283 g |
---
"In testing of a new CAT filter and the same filter cleaned 8 times, it was concluded, the appearance of the cleaned fibers of the cleaned CAT filter was identical to the new product. "

— TED HAMRE, PHD PENG
---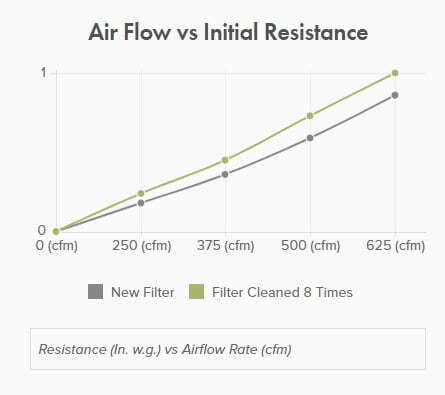 ---